Liverpool have climbed four places to third in the Deloitte Football Money League for 2021/22, putting them above Manchester United for the first time in the publication's 26-year history.
Manchester City retain their place at the top of the Money League, which ranks the 20 highest revenue-generating clubs in world football, with Real Madrid (2nd), Manchester United (4th) and Paris Saint-Germain (5th) making up the rest of the top five.
Liverpool are the biggest movers in this year's edition thanks to a revenue increase of almost 22 per cent, from £487.4m in 2020/21 to £594.3m in 2021/22.
Deloitte put Liverpool's rise down to additional broadcast revenue generated by their run to the 2022 Champions League final and a particularly significant increase in matchday revenue.
Transfer fees not included
The Deloitte Football Money League factors revenue from matchday, broadcast and commercial sources and excludes player transfer fees.
This year's Money League highlights the financial might of the Premier League, with Premier League clubs making up more than half of the 20 included, including two new entries in Leeds United (18th) and Newcastle United (20th).
Arsenal (10th) become the first new club to enter the Money League's top 10 since 2018/19, rising from 11th thanks to a revenue increase of 13 per cent from £324.5m to £367.1m, but they remain behind Chelsea (8th), who made £481.3m and Tottenham (9th) whose total of £442.8m represents a huge 23 per cent increase on 2020/21.
West Ham (15th) are the next-highest Premier League club, their year-on-year revenue increase of 30 per cent, from £196.1m in 2020/21 to £255.1m in 2021/22, the largest of any club in the Money League.
The Money League's new Premier League representatives, Leeds and Newcastle, meanwhile, climb into the top 20 having generated revenues of £189.2m and £179.8m respectively in 2021/22.
Leicester City (17th) and Everton (19th) are the only Premier League clubs in the Money League whose revenues have fallen, by roughly six per cent each, to £213.6m and £181m respectively, seeing them drop two places in Leicester's case and one place in Everton's.
The picture was less bright for clubs from Europe's other major leagues.
Bayern Munich (6th) and Barcelona's (7th) revenues rose slightly, by two per cent and five per cent respectively, to £553.5m and £540.5m, but that modest growth saw them drop three places each in the Money League.
Atletico Madrid (12th) and AC Milan (16th) fared better, revenue increases of 13 per cent and 17 per cent, to £333.6m and £224.4m, seeing them climb a place each, but Juventus (11th) and Inter Milan's (14th) revenues dropped by roughly 12 and 11 per cent, while Borussia Dortmund's (13th) only increased fractionally.
Premier League dominance explained
"For the first time, Premier League clubs fill the lion's share of positions in Deloitte's Football Money League," said Tim Bridge, lead partner in Deloitte's Sports Business Group.
"The question now is whether other leagues can close the gap, likely by driving the value of future international media rights, or if the Premier League will be virtually untouchable, in revenue terms.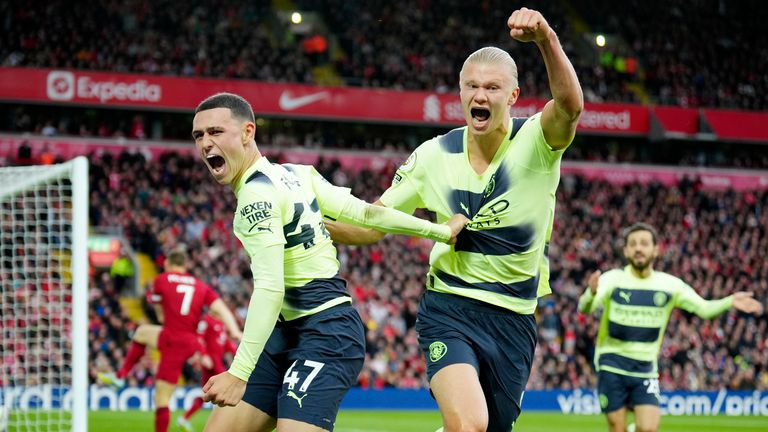 "The Premier League was the only one of the big five European leagues to experience an increase in its media rights value during its most recent rights sale process.
"It continues to appeal to millions of global followers and its member clubs have a greater revenue advantage over international rivals.
"Commercial partner, fan and investor interest in the Premier League appears higher than ever before. While this suggests optimism for further growth, continued calls for greater distribution of the financial wealth of English clubs across the football system and the impact of a cost-of-living crisis makes it all the more important for the game's stakeholders to keep a clear focus on their responsibility as stewards of leading clubs."
Sam Boor, director in Deloitte's Sports Business Group, added: "The Premier League's financial superiority is unlikely to be challenged in the coming seasons.
"This is particularly apparent at a time when these clubs continue to attract international investment which often, in the best examples, encourages a focus on profitability, as well as on-pitch success."
Man Utd second among women's teams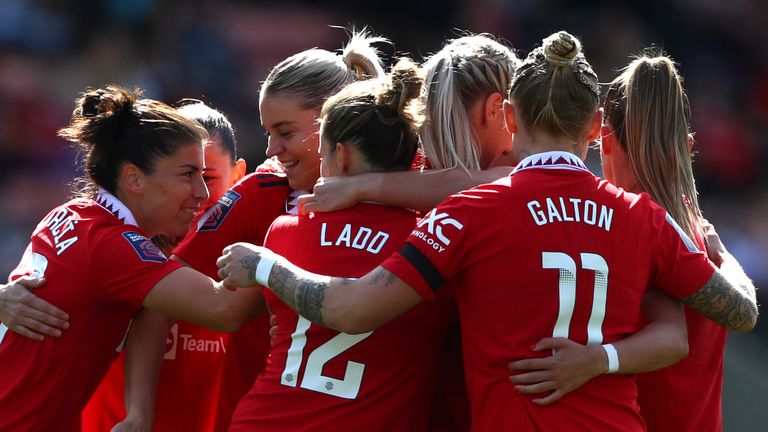 For the first time, the Money League also reported revenues generated from the women's teams of the Money League clubs.
Manchester United ranked second behind Barcelona, their women's side generating £5.1m, followed by Manchester City (£4.3m), Paris Saint-Germain (£3m), Arsenal (£1.9m) and Tottenham (£1.8m).
Bridge added: "The women's professional game is still near the start of its journey and revenues reported by top clubs at this early stage hint at the significant value women's sides will generate in future seasons.
"Coupled with long-term and growth-focused decision making, we expect that the development of industry data analysing women's sport will also support success in the women's game.
"This will enable clubs and leagues to clearly demonstrate the value of their women's sides and the fanbase that they're attracting."
Adblock test