Chelsea Football Club transfer briefing, January 2018.
Today's task? Find a new striker.
What are we looking for? Well, ideally we would like somebody with proven Premier League experience.
Said targets must also pose a considerable physical threat, but be more than just a targetman – we want to find someone in the 'good feet for a big man' category.
Any ideas? Feel free to fire them out.
[embedded content]
"Andy Carroll?"
Let's try for somebody who isn't permanently broken.
"Peter Crouch?"
Somebody who isn't 36.
"Ashley Barnes?"
Get out!
Having not been offered access to the latest round of recruitment talks at Stamford Bridge, it is impossible to tell quite how the conversations have progressed.
Judging by the rather bemusing list of targets to have been linked with the Blues, though, over recent weeks, it is not too far beyond the realms of possibility to suggest that discussions have followed a theme similar to that laid out above.
Chelsea, apparently, are in the market for another frontman, with a very specific set of criteria drawn up by those in the corridors of power.
The Blues, it would appear, have no interest in chasing down a 'fox in the box'. Oh no, for them, January is all about acquiring an archetypal 'big man'.
Antonio Conte, you would hope, will have been asked for his input at some stage in this process – he is the manager, after all – and it is at this point that talks may have been taken in a slightly more productive direction.
Those with their head seemingly buried in the sand, with the net cast no wider than Lancashire, will have been made aware that Premier League experience can, quite remarkably, be found outside of the Premier League. Who'd have thought it?!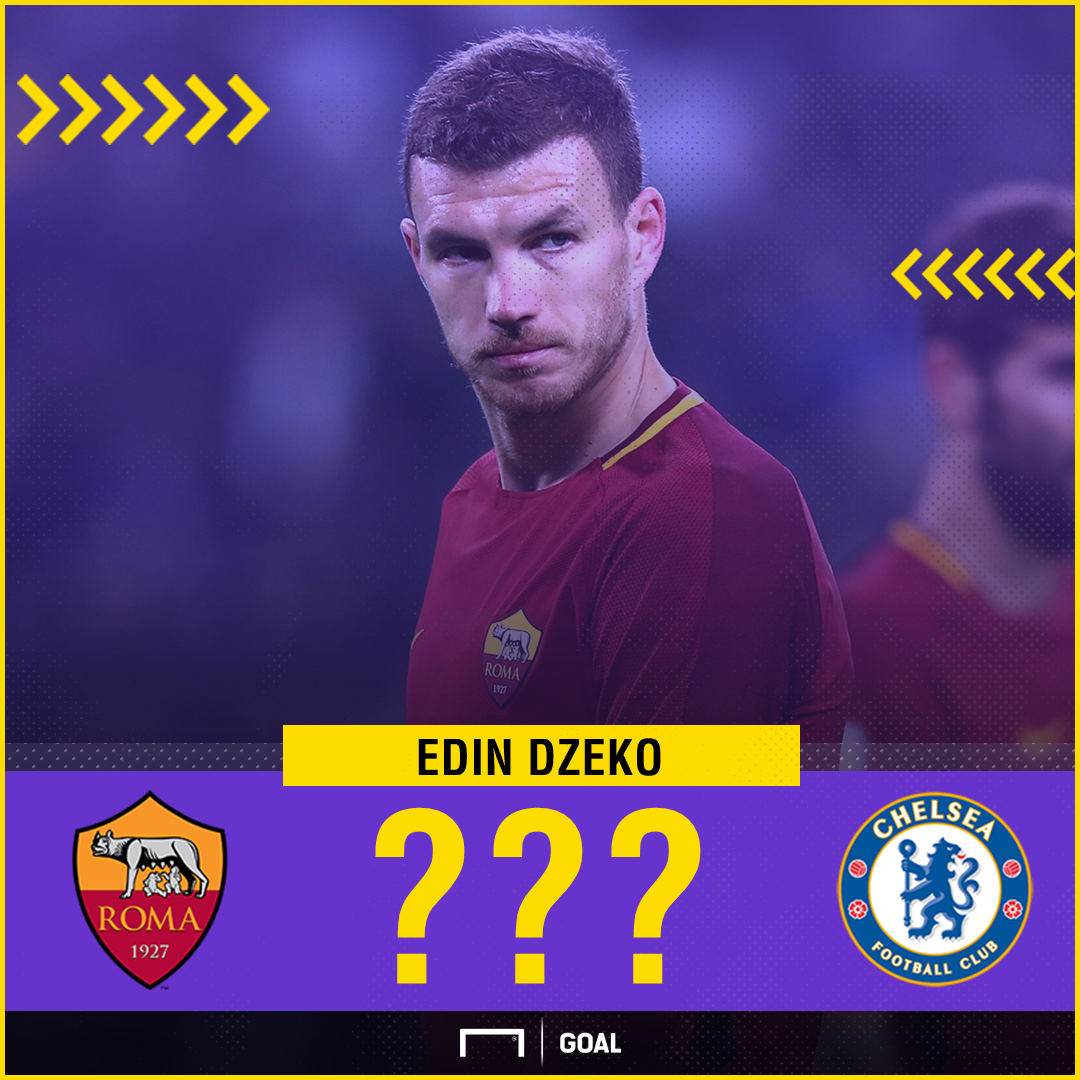 Conte, with at least one eye being kept on goings-on back in his homeland, knows all about the Italian market – both in terms of transfers and jobs.
It is, therefore, a welcome relief to find that Chelsea have finally stumbled across an option from that part of the world which makes considerably more sense than the curious list of targets being pieced together from a domestic standpoint.
Yes, there are quotas to be met at home and abroad, but when you stockpile as many players as Chelsea do, then certain box-ticking exercises become less concerning.
With that in mind, turning attention towards those on foreign fields becomes a more logical approach than blindly pursuing those you faced in Premier League action a few weeks ago.
This is not to say that the Crouchs and Carrolls of this world are not without their merits, they are certainly capable of 'doing a job', but are they Chelsea calibre? Really?
Edin Dzeko, on the other hand…
Now, after many worrying headlines which will have had the Stamford Bridge faithful scratching their head in disbelief, the Blues have identified a target who ticks all of their required boxes and then some.
Premier League experience? Two titles with Manchester City, thanks very much.
Physical threat? Six foot four – the same height as Carroll.
Good on the deck? You'd better believe it – of a 29-goal haul to take the Serie A Capocannoniere crown in 2016-17, only two of those efforts came off his head.
| Premier League | Dzeko for Man City |
| --- | --- |
| Goals | 50 |
| Left foot | 15 |
| Right foot | 25 |
| Head | 10 |
| Outside box | 6 |
| Shot accuracy | 48.42 |
| Conversion % | 17.54 |
| Braces | 7 |
| Hat-tricks | 1 |
| Mins/Goal | 141.62 |
| Assists | 11 |
| Pass accuracy | 71.53 |
Dzeko's exploits this season have also followed that familiar theme, as while he has only netted nine times compared to Alvaro Morata's haul of 10 league goals at Chelsea, only one effort was a header – while a potential new club colleague in west London has managed six with his.
The Bosnia international is no spring chicken – he will turn 32 in March – but there is still plenty left in the tank and his exploits in a previous life at City help to further highlight how useful he could be to Conte's cause.
He was never a guaranteed starter at the Etihad Stadium, and that situation is likely to be replicated in London, but he rarely let his side down when called upon – with 50 Premier League efforts spread between right foot (25), left foot (15) and head (10), and six coming from outside the box (a feat Morata is yet to achieve following a £70 million move from Real Madrid).
In total, Dzeko netted seven braces for City and one hat-trick, while finding the target on average once every 141.62 minutes – which again compares favourably to Morata's current rate of one goal every 152.2 minutes.
He also contributed 11 assists while operating alongside a diminutive, Eden Hazard-esque partner in the form of Sergio Aguero, which all bodes well.
Roma, following initial reluctance to contemplate parting with a prized asset, have opened the exit door – alongside that for Brazil-born full-back Emerson Palmieri in a possible €50m-plus double deal – with director of football Monchi having said: "Whatever will be will be. I work every day to have players suitable to replace our players, my job is always to strengthen my club. If [Dzeko] leaves Roma, we'll buy another player."
Hope for Chelsea then, withGoal having revealed that an agreement is in place which requires only personal terms to be thrashed out. Thus, the Blues are close to landing not only the striker they so desperately crave, but one that is actually suited to them.
Chelsea may not have got very far through their Big Dictionary of Striking Talent, but having moved on from Barnes, Carroll and Crouch, 'D' could potentially deliver rich rewards.
Let'