Edin Dzeko claims "nobody" wanted him to join Chelsea during the January transfer window, with those at Roma having convinced him to snub a return to the Premier League.
Having previously tasted title glory in England with Manchester City, the Bosnia international was presented with an opportunity to retrace his steps over the winter.
Chelsea were eager to bring in another powerful frontman to bolster their ranks, but eventually had to turn to Olivier Giroud after seeing admiring glances shot in the direction of the Italian capital knocked back.
Dzeko has regularly stated that he has no regrets at having opted against entering into talks, with the 32-year-old maintaining that stance on the back of another productive season in Serie A which delivered 16 goals.
He told Face TV: "Chelsea is a big challenge and I know what kind of a club that is, I've been at Man City and I wasn't ready to move to Chelsea.
[embedded content]
"Nobody I spoke to wanted me to move to Chelsea so I decided to stay.
"It has been tough period, a lot of stories and information, true and false, were written, everything went through my head, I wasn't clear or certain of anything at the time."
Having seen off one transfer window, the imminent opening of another has seen Dzeko's future at Roma called into question once more.
He has made no decision on where he will be playing in 2018-19 as yet, although he remains under contract until 2020.
Dzeko added: "Now I will play two games for Bosnia and then we'll see [where will I play].
"I have another two years of contract, so Roma has to be asked about it too."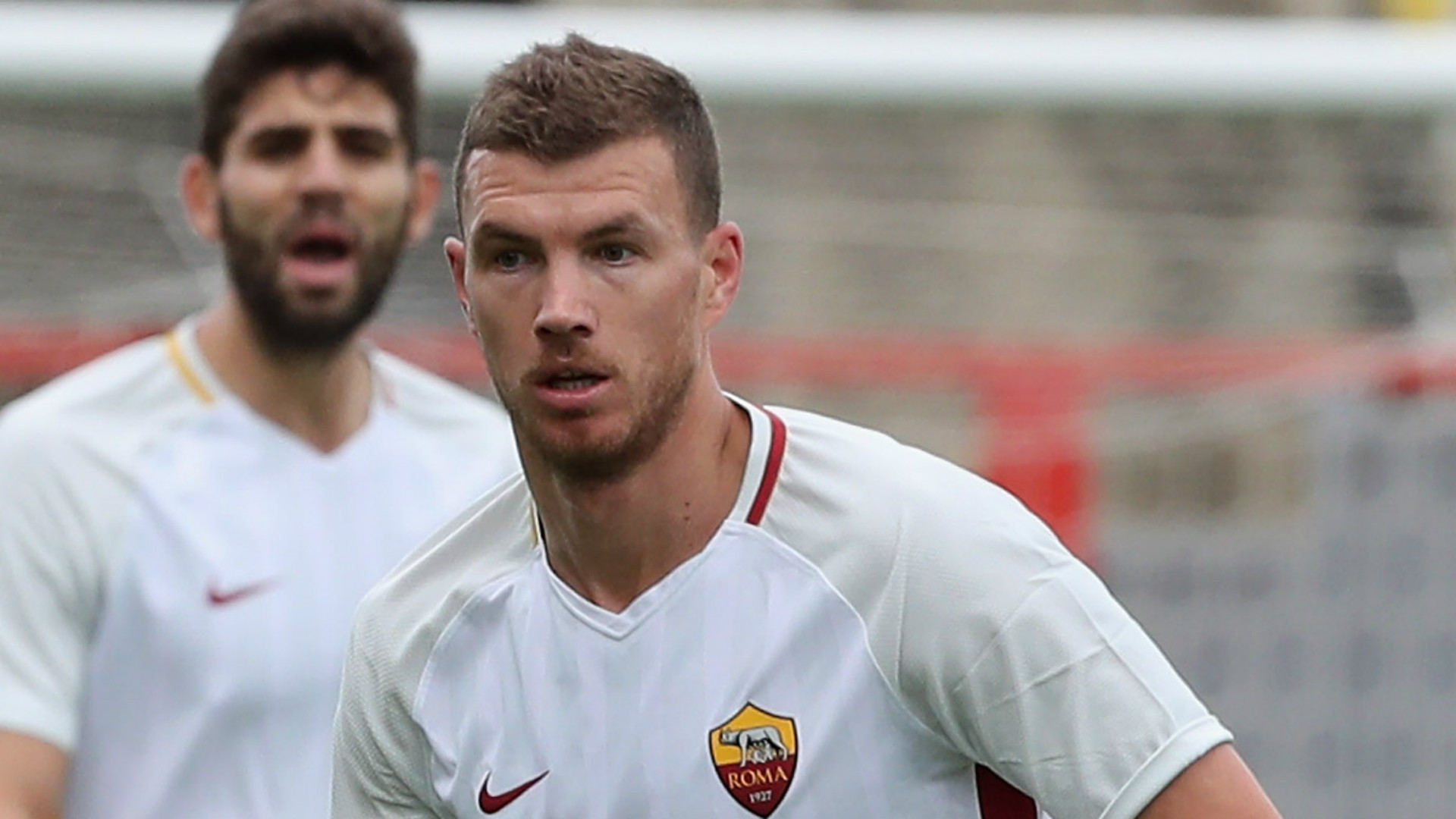 Dzeko is likely to stay put once more, but he has revealed that he once dreamt of turning out for one of Roma's fiercest Serie A rivals
He said: "While I was playing for Zeljeznicar, AC Milan was my big wish.
"After I won the German title with Wolfsburg in 2009, I was very close to Milan, but Wolfsburg would not let me go.
"But my career went very well and I am currently very happy in Rome."
Let'