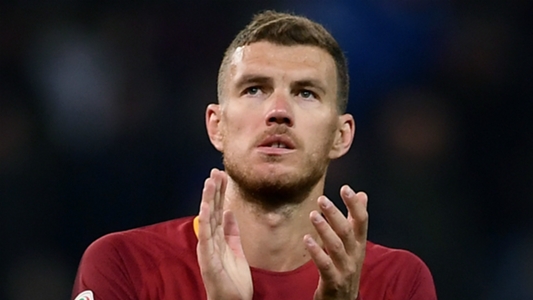 Chelsea remain hopeful of landing a deal for Roma striker Edin Dzeko but are now looking at Arsenal's Olivier Giroud and Tottenham's Fernando Llorente as alternatives, Goal understands.
The Blues have been after Dzeko for much of the winter window, but talks have stalled for now as all three parties have been able to come to any agreements.
Dzeko was seen as likely to be added this January alongside team-mate Emerson Palmieri, but for now the striker remains in Italy despite being keen on a move to Stamford Bridge while Emerson will undergo a medical ahead of a £17.5 million move .
As the window winds down, the Blues are looking at alternatives to Dzeko, with a possible opportunity to land London rivals Arsenal's Giroud arriving via an unlikely source.
Michy Batshuayi has been angling for a loan move away from Chelsea, but has not been allowed to leave until the Blues find a new striker to replace him in the rotation. But in an interesting twist, the Belgian being granted a loan may well help land his replacement in Giroud.
[embedded content]
The Gunners appear near to a deal to land Pierre-Emerick Aubameyang from Borussia Dortmund . However, the Bundesliga side look more interested in securing the services of Batshuayi as a replacement for the Gabon international, rather than Giroud.
That has opened the door for Giroud to join the Premier League champions, with the striker eager for a move while the Gunners remain reluctant.
Another option is Spurs striker Llorente, who Antonio Conte was interested in a reunion with prior to his move to Tottenham.
Llorente would also welcome a change of scenery as he hopes to secure more playing time than he has seen with Maurico Pochettino's side this season. He has appeared in 13 Premier League games this year for Spurs, though he has only started on one occasion, scoring a single goal.
While the Blues do look at alternatives, they have not yet given up the pursuit of Dzeko. Chelsea hope the pressure of the transfer deadline can help a deal get over the finish line, though it is likely it will go right down to the wire.
Let'