The morning after Edin Dzeko had become Roma's newest centurion, he was hailed by both Tuttosport and the Corriere dello Sport as the new king of the Eternal City.
It caps a remarkable rise for a striker once cruelly referred to as 'Edin Cieco' ('Blind Edin') by bemused supporters during a debut season at the Stadio Olimpico blighted by horrendous misses.
Dzeko first goal 7/2 with dabble
"I am personally proud to reach 100 appearances in a Roma jersey and, after my first year, nobody thought that was possible," he acknowledged after Roma's thrilling 3-3 draw with Chelsea at Stamford Bridge on October 18.
Indeed, many pundits felt that Roma had been ripped off – despite only paying Manchester City a grand total of €15 million for Dzeko in 2015.
The Bosnian contrived to squander one open goal after another during his first season in Serie A – there was one miss against Palermo that Dzeko himself says was inexplicable – and he ended the campaign having netted just eight times in 31 outings.
A move to Galatasaray was rumoured but Dzeko was not about to give up. He refused to walk away.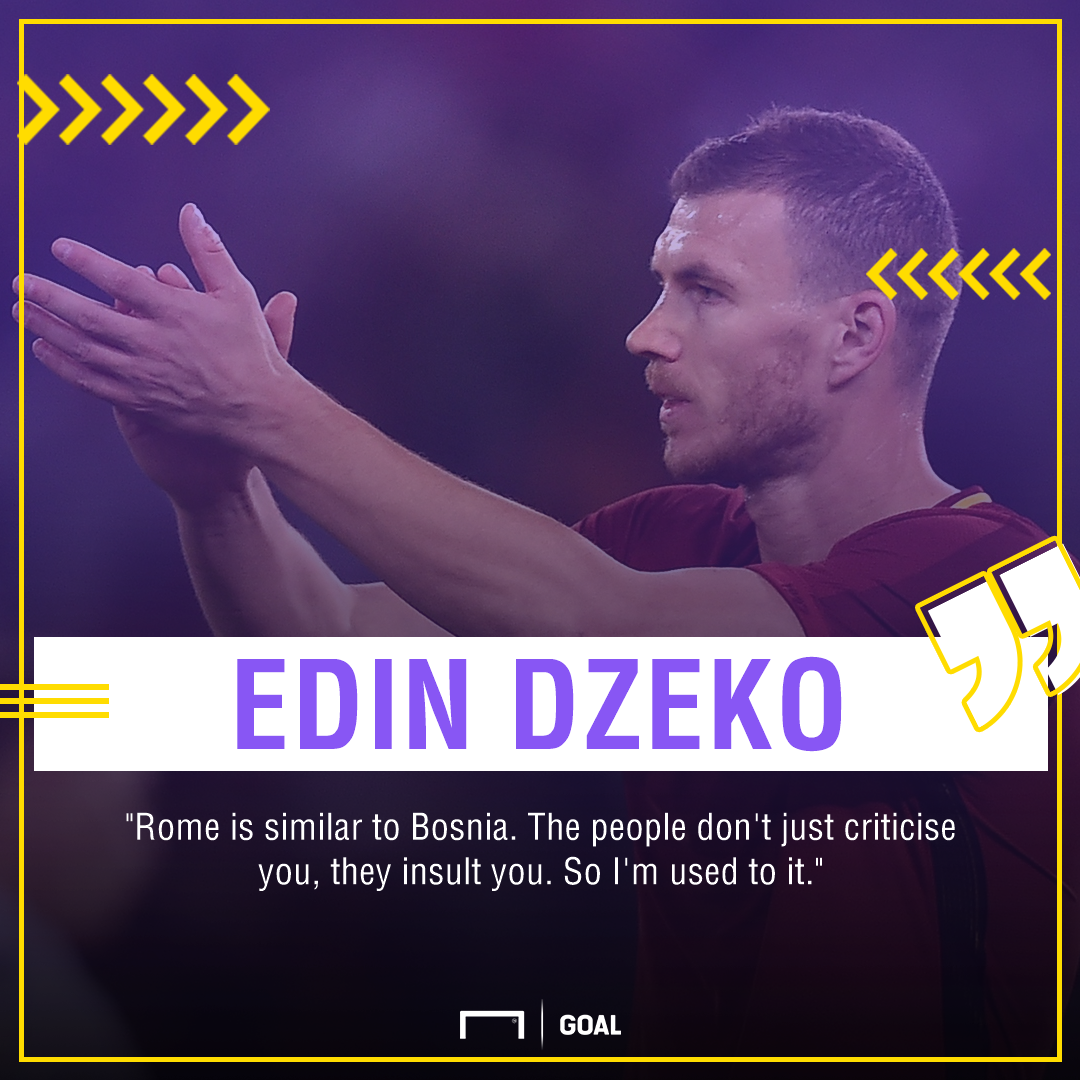 "Rome is similar to Bosnia," he told Il Messaggero in January. "The people don't just criticise you, they insult you. So, I'm used to it.
"I did think about leaving because you do when you don't play… but I decided to stay and I was convinced of that, even after the final game of the season, against Chievo.
"I didn't play but I said to myself, 'I'm not leaving here.' "And that was my decision; no one asked me to stay. I saw it as a challenge to win.
"I went on holiday, I switched off and I started over."
Indeed, Dzeko impressed Luciano Spalletti with his determined attitude and prolific performances in friendlies ahead of the 2016-17 season.
He saw a difference in Dzeko and he gave him all of the encouragement in the world in order to convince the forward that he could win over the notoriously demanding Roma fans.
"I told him that I had confidence in him and even flattered him a bit, as that's necessary too sometimes," the former Giallorossi coach explained in April.
"Dzeko has now started believing he's a top striker. He can feel the confidence of the club and his team-mates, who have improved with him and in turn fuelled his confidence.
"Edinh had to suffer the judgements made about him last year but he's a smashing lad, loves the dressing room banter and trains well.
"He's humble and polite. He just needed to discover his form."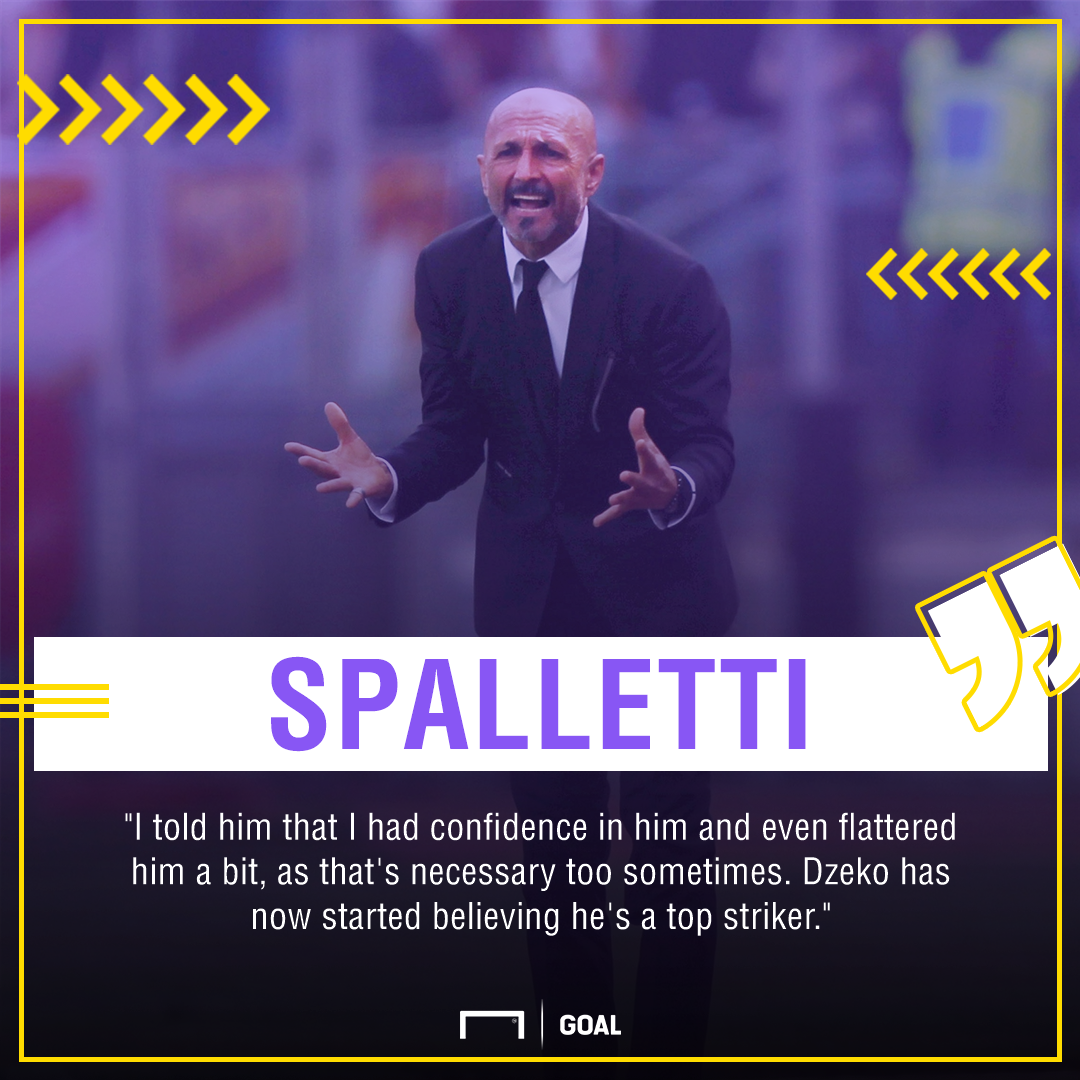 He did exactly that, equalling the club record for goals in a solitary Serie A season – set by Rodolfo Volk in 1930-31 – by striking 29 times to claim the 2016-17 Capocannoniere award. Indeed, since the start of last season, he has scored as many goals as Cristiano Ronaldo (49) and, across Europe's 'Big Five' leagues, only Lionel Messi (70) and Edinson Cavani (58).
Spaletti's summer departure for Inter, coupled with the sale of Roma's creative fulcrum Mohamed Salah to Liverpool, seemed to spell trouble for Dzeko, who took a thinly veiled swipe at the tactics employed by new coach Eusebio Di Francesco after being left isolated during a dour 0-0 draw at home to Atletico Madrid in September.
"I scored many goals last season," he mused, "but this year it's tougher and I didn't touch the ball many times tonight." However, Di Francesco promptly "cleared the air" with his No.9, coinciding with Dezko rediscovering his very best form.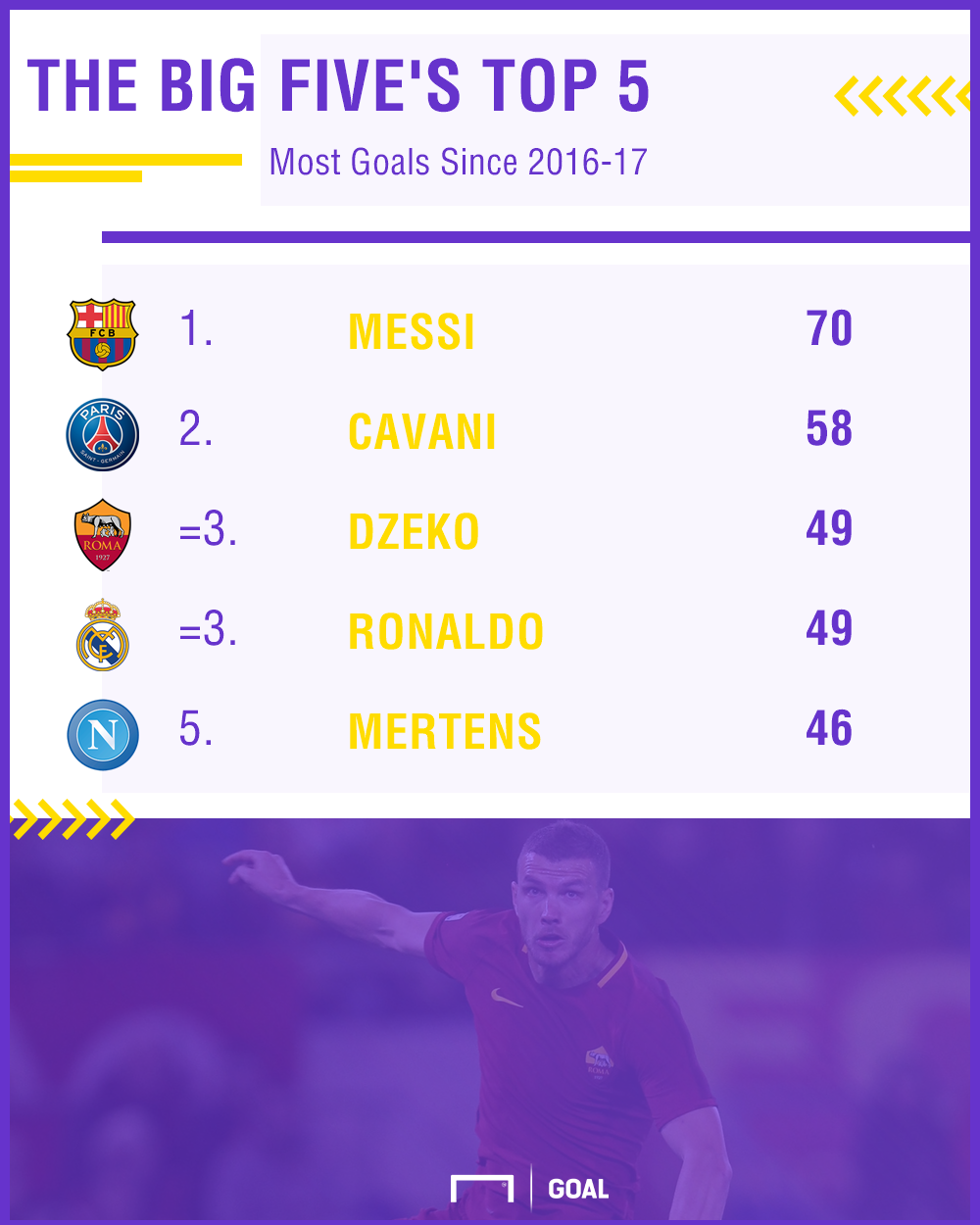 There were six goals in his next four Serie A matches, as Roma forced their way back into the title race, while he struck three times in his next two Champions League appearances, against Qarabag and Chelsea, to propel the Giallorossi into second place in Group C.
It was the opening goal in the brilliant brace at the Bridge that really stood out, with his first-time volley evoking memories of Andriy Shevchenko – whom Dzeko idolised as a child in Sarajevo. Ahead of the return match versus Chelsea  on the night of Halloween on Tuesday, Dzeko is again expected to give Antonio Conte's men a big fright.
The striker feels that in his two years in Italy he's learned more about the game, and himself, than he did during his previous eight, in England and Germany.
Dzeko is now 31 but is playing better than ever before, as underlined by his Ballon d'Or nomination. "I don't feel old," he has said. "I want to keep playing regularly and at a high level."
It's taken him a long time to get to this stage and it's never been easy, so he's determined to enjoy it for as long as possible.
In short, the King of Rome is not about to give up his throne any time soon.
Let'