"I quite like the nickname: King of the Cups". It may be his first Champions League final, but this is far from Simone Inzaghi's first cup final rodeo.
In fact, few in European football can boast a better record in these scenarios than the Inter Milan manager. The Italian has won all seven of his cup finals with Lazio and Inter – and most of them saw his side go into the game as underdogs.
It is why Inzaghi can talk confidently about Inter's chances, and enjoy nicknames like the above in his press conferences. Be warned, Manchester City. No matter what Pep Guardiola, Erling Haaland and Co bring to the table, this Inter team – led by Inzaghi – are plucky.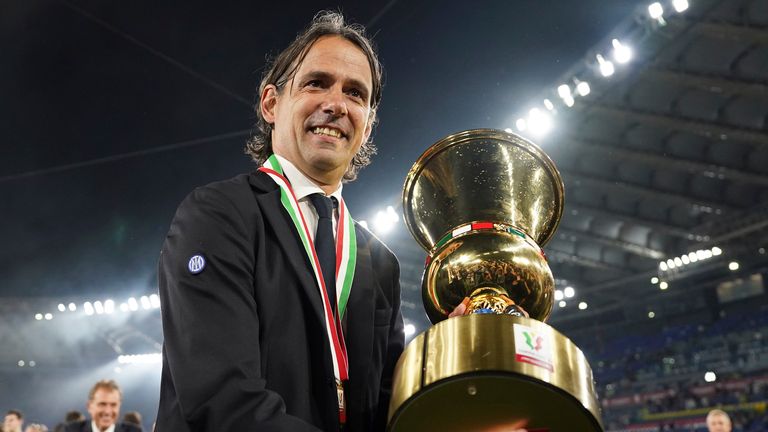 "In Europe, no-one wants to play against Inter, we are a difficult team to play against," right-back Denzel Dumfries told Sky Italy this week.
"Underdogs is just on paper: a final is a final. Different things are involved. We are going into this game to win."
Inzaghi has only held two managerial positions in his seven years in the dugout. The comparisons with Guardiola are chalk and cheese – when the City manager won his first Champions League with Barcelona in 2009, Inzaghi was still in his playing days for Lazio.
But the 47-year-old is already developing a reputation in the game. Not only is he regarded as a cup specialist, but he is known for getting the best out of players in their 30s – and doesn't need to make many changes to his squad during the transfer windows, nor his line-up.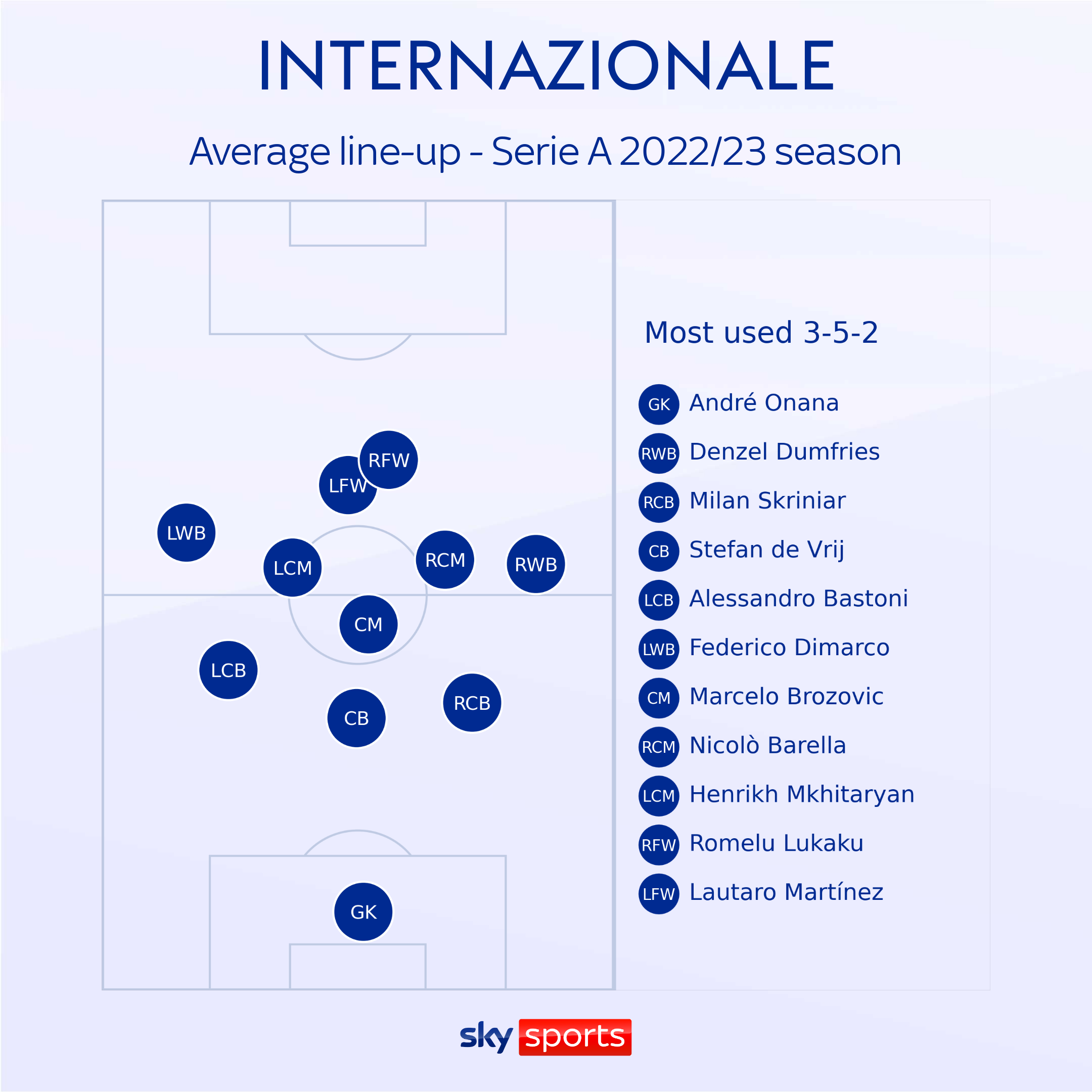 It is why he was hired to replace Antonio Conte in 2021, when the former Chelsea and Tottenham manager left the San Siro due to disagreement over transfer plans. Inzaghi brings a cost-effective, simple approach to modern day management.
Lautaro Martinez agrees. "Changing a lot doesn't mean things will work out, so when you have a clear idea and you study the games and the opponents, things are a lot easier," the Argentine said this week.
"We feel very comfortable with the coach because he works well and prepares games properly."
Like at Lazio, Inzaghi has implemented a 3-5-2 formation at Inter based on a reliable defensive line, experience and guile in midfield and a clear partnership between the two forwards.
The latter part of this team is peaking at the right time. Romelu Lukaku has muscled his way into the starting line-up with seven goals and four assists in his last seven league games. Martinez has seven goals and three assists in his last eight.
The pair have assisted each other five times in the last 11 matches, the 'LuLa' partnership – as it is known in Italy – is back.
In an interview with Darren Lewis for CNN, Romelu Lukaku gives a tearful tribute to his late grandfather – his 'biggest fan' – and says his goal celebration is for him and his promise to look after his mum

Another boost for Inter is that City have shown signs of weaknesses against teams who adopt a back three, or five – depending on how you look at it.
Brentford have beaten City twice this season through a 3-5-2 formation, Tottenham frustrated the Premier League champions to a 1-0 loss in February, Everton walked away with a 1-1 draw after switching to a back three, while Spurs and Palace went 2-0 up at the Etihad using that defensive set-up.
"I went there with Wolves a couple of times and we always played five at the back," said Conor Coady to BBC Radio Five Live this week.
"A lot of people look at it and say: 'Oh Wolves are boring, they don't come out and play' but I think we won at the Etihad, got a draw at the Etihad and then I drew with Everton at the Etihad [this season]. Sometimes you have to sit in and frustrate and make it horrible.
Brentford defender Ben Mee gives a fascinating insight into how they managed to stop Erling Haaland from scoring in their win at the Etihad Stadium in November

"We spoke about it when we went there with Everton this year about trying not to give them the space in behind.
"That was a massive thing for us going there, and when we got the chance to counter, we tried to be relentless with it. When you get the ball back, you don't think: 'let's try and keep it'. We go to try and score."
And if any team can hold out City, then this Inter one can. The Nerazzurri have eight clean sheets across 10 Champions League games this season, including five out of their six knockout Champions League games.
But a final against the best team and striker in the world, on the biggest stage no less, is another task altogether. But Inzaghi has shown he is never one to be underestimated.
"I've always had strong teams at Lazio and Inter and in the decisive finals we have always attacked and defended well. We will do the same against City."
Adblock test