DEBATE
By Matt Scott
Manchester United and Manchester City are in place as the favourites for the Premier League title this season and much of that has to do with the goalscoring potential in either side.
Etihad Stadium boss Roberto Mancini recently claimed that the best forward line in the world can be found at Old Trafford, where the arrival of Robin van Persie has added to an already stellar striking unit.
The top flight's two highest scorers from last season are now in place at United, Van Persie's 30 goals was the only tally to beat Wayne Rooney's 27.
Only one other player broke the 20 goal barrier, and that was Sergio Aguero, leading a City side who scored more goals than any other side in the league last season.
So with goals-a-plenty in both teams, Goal.com assess who has the most potent attack in Manchester.
Aguero, Balotelli, Dzeko & Tevez – Manchester City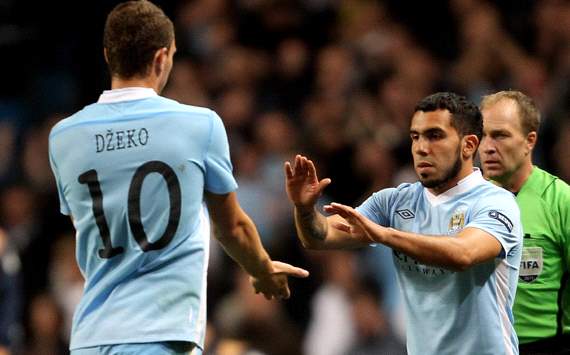 Aguero was City's leading light last term, with his 23 goals coming in just 33 appearances, and including pivotal strikes against Chelsea and the title-winning score against QPR on the final day of the season.
The Argentine's pace, poise and power was in evidence from day one in the Premier League, a scintillating debut double against Swansea providing the perfect introduction.
The supporting cast behind the 24-year-old should not be discounted, however.
Edin Dzeko also began the season with a bang, netting in City's first four games of the campaign, including a quadruple against Tottenham as Mancini's men underlined their title-winning credentials.
The Bosnian ended the season with 14 goals from just 16 starts, including the other stoppage-time strike on the final day of the campaign.
If he had been available for all of the season, Carlos Tevez would have surely rippled Premier League nets with regularity. The petulance shown by the former United man cast a cloud over six months at the Etihad, but his return to the team that saw flashes of brilliance, and last weekend's Community Shield that featured a fitter, leaner Tevez scoring a peach of a goal, suggest that he may be ready to trouble defences again.
And then there is Mario Balotelli.
The Italian's remarkable figures of 13 goals from 23 league outings, are even more incredible when noted just 14 of them were from the start, and only half of his starts yielded a full 90 minutes.
Balotelli is comfortable in several roles, able to operate from wide, as a spearhead or a support striker.
The 22-year-old also made crucial contributions, slipping the ball to Aguero for his crowning goal against QPR, notching a last-minute penalty to sneak the Citizens past then title-challenging Tottenham, and kick-starting the derby demolition of United at Old Trafford with a sweet finish before a celebration that will live forever in the memory of most.
Behind Mancini's main goalscoring threats sit a midfield including David Silva, Yaya Toure and Samir Nasri to ensure that chances will not be at a premium, that can also chip in with goals when required.
Chicharito, Rooney, Welbeck, Van Persie – Manchester United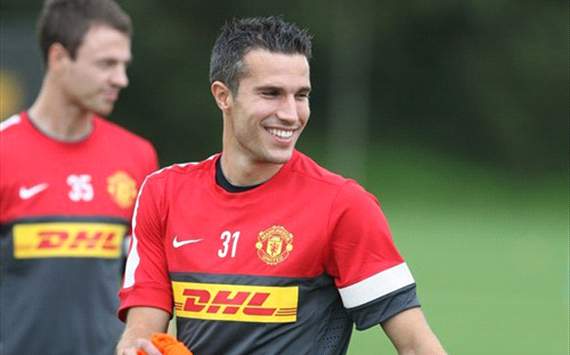 While City pipped their neighbours to the post last term, it was not for a lack of goals from Sir Alex Ferguson's charges as United notched 89 in the league, just four less than City. In fact, if the Red Devils had shored up their defence when Balotelli & Co. ran riot at Old Trafford, the Premier League trophy may well have headed back to the Theatre of Dreams.
Wayne Rooney was the leading man at Old Trafford, crucial goals from the England international being worth 16 points to the Red Devils in the league last season.
It would have perhaps been fitting if a Rooney goal had sealed a 1-0 win over Sunderland for United to win the league. There was likely just one man more important to his club last season, and that man is now a Manchester United player.
As Arsenal fought back from their 8-2 destruction at Old Trafford to third place, without the 28 points gained from the Dutchman's goals, the Gunners would have finished 16th.
Strikes against Liverpool, Chelsea, Tottenham, Newcastle and indeed United prove Van Persie's big-game appetite and it is his addition to the side that makes this debate a much more close-fought affair.
The immediate future of United's younger strikers may have been thrown into doubt by the 29-year-old's arrival but Danny Welbeck and Chicharito have proven recently that they still have plenty to offer.
Both hit 12 goals in all competitions last season, the Mexican was United's only player, except Rooney, to reach double figures in the league, but Welbeck's emergence and favouring above the former Chivas man may see him more likely to contribute this season.
Dimitar Berbatov is likely to be the one to leave in the midst of Van Persie's arrival. The Bulgarian barely featured last season but still managed seven league goals in five starts.
Nani and Ashley Young were the main contributors from midfield, while Antonio Valencia contributed the second-highest amount of assists in the league, despite missing a quarter of the season last term.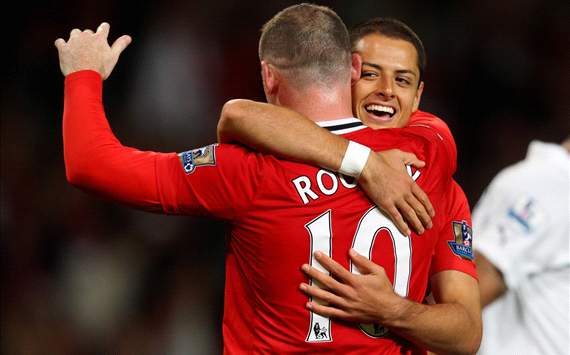 Definitively landing on who has the better attacking options between the two clubs is almost impossible to determine given the wealth of talent that both possess. City and United both saw three hat-tricks scored by their players last season, a feat matched by nobody, for example.
In Rooney and Van Persie, United now have a partnership capable of scoring more goals between them (57 last term) than 15 clubs in the Premier League managed last season.
The arrival of the Dutchman is likely an attempt from Sir Alex to remedy the reliance on Rooney. An issue Roberto Mancini has not had to contend with after seeing the burden shared across his entire front line.
Chicharito may well be the best poacher in the Premier League, but his inability to contribute to the full game hampers him, while Welbeck remains incredibly raw, something that is unlikely to be remedied if he ends up stuck behind a more established pairing, if indeed that is how United line up.
Of City's forwards, only Dzeko is limited to a particular role. Balotelli, Aguero and Tevez can all feature in a number of ways to complement the team and provide a cutting edge that is particularly in the patient, narrow system favoured by Mancini for much of last season.
With this season shaping up to be another titanic battle between the Mancunian giants, we may well have a definitive answer by the end of the season, but it will surely be a roller-coaster ride on the way.
Follow Matt Scott on


HAVE YOUR SAY
Which set of forwards do you believe to be the best? Do you agree with Roberto Mancini that Robin van Persie's arrival leaves United ahead? Or do you think a returning Carlos Tevez is the boost City need to pip their rivals yet again? Leave your comments below or get in touch via Facebook and Twitter.