Lorenzo Pellegrini's second child is not yet born, but the Roma midfielder has already taken a Giallorossi shirt for him.
Pellegrini, 24, is a product of Roma academy and is reported to become the next Giallorossi captain after Edin Dzeko was stripped of the captaincy.
More importantly, Pellegrini will soon become a dad for the second time.
Camilla, the first daughter of Pellegrini and his partner Veronica Martinelli, will have a little brother named Thomas.
Pellegrini revealed the name of his son on Instagram while showing the first gift he will receive.
The 24-year-old posted a picture of a baby Roma football shirt with the number seven and the name Thomas printed on its back.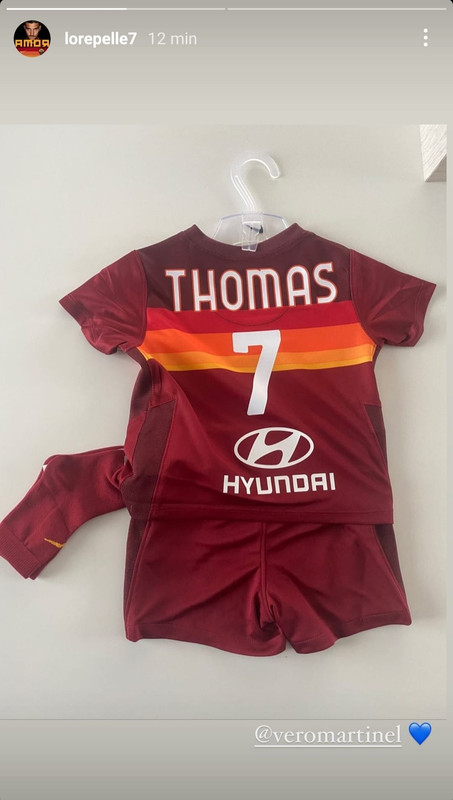 Let'