You could win £250 this week if you can pick 7 anytime goal scorers from our list of Goal Star Strikers.
Play the Goal Star Strikers game and you can win £250 of Amazon vouchers to spend on the latest football kits and boots!
PLAY FOR FREE
You can win another £250 in Amazon Vouchers this week with Goal Star Strikers, our anytime goal scorer prediction game. Pick 7 players you think will score in this week's games for a chance to win the prize.
Go to the Goal Star Strikers site here and make your selection from the list of in-form players and confirm your entry by registering for Goal. If you don't register you're selection won't be submitted.
To give you an idea of who you should pick this week, our Fantasy Football scout has shortlisted the following players, based on current form, shooting accuracy and goal scoring record: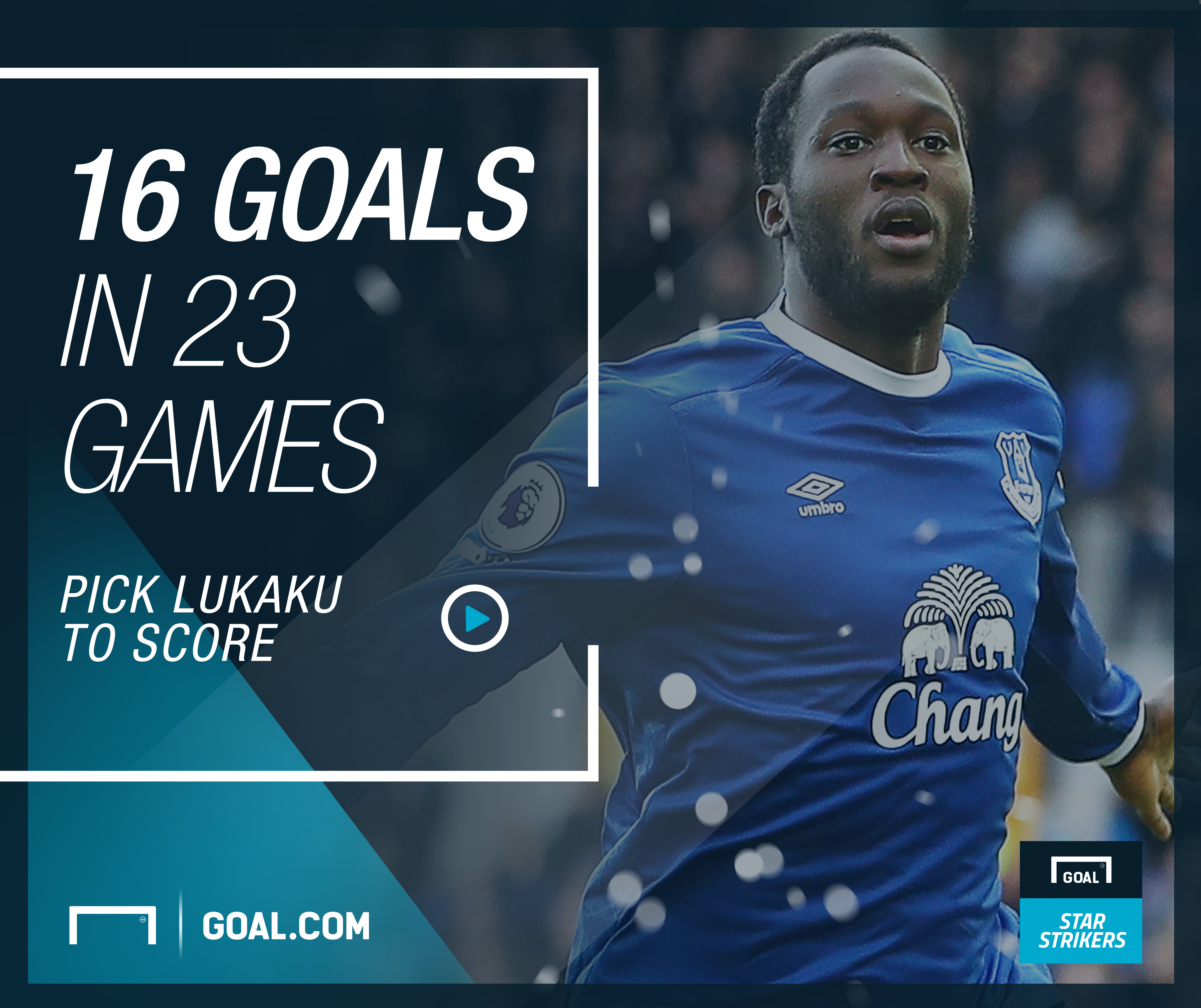 Romelu Lukaku
The Belgian bagged 4 against Bournemouth and he has now scored 16 Goals in 23 games this season and has an impressive shot accuracy of 64%. Lukaku will travel with Everton to Middlesbrough this weekend and he's as low as 6/5 with bookmakers to score.
Jermaine Defoe
Sunderland scored 4 goals away to Crystal Palace last week and their veteran striker is playing as well as any forward in the Premier League. Sunderland host Southampton this week and Defoe is 5/4 to score, he has a shot accuracy of 59% and he has 14 Goals in 24 games.
Robert Lewandowski
Bayern are heavily favoured to win when they play away to Ingolstadt. Lewandowski will get plenty of opportunities to add to his tally of 15 Goals in 19 games and is on track to convert 1 in 4 chances per game. The Polish striker is 8/13 to score.
Paulo Dybala
He may have had a row with his coach but don't expect that to affect him. Dybala has scored in his last 2 home games. Juventus host an in-form Inter side on Sunday night having lost to them away at San Siro in September.
Gonzalo Higuain
Higuain has been prolific in Serie A and is 4/7 to score having already netted 16 Goals in 23 games. Juventus are away to Cagliari this weekend.
Edin Dzeko
Dzeko has found the net in his last 3 games for Roma, converting 55% of his chances. He has 17 Goals in 23 games this season and is 4/7 to score when Roma travel south to play Crotone who are facing relegation from Serie A.
Lionel Messi
Barcelona were shocked by Alaves in their last meeting and the Nou Camp, with the away team winning 2-1. Barcelona will look take revenge for that loss and close the gap at the top of the table. Messi has16 Goals in 18 games this season, converting 1 in 4 chances per game and has odds of 8/13 to score.
Harry Kane
Spurs travel to Anfield to face Liverpool in the late game on Saturday with Harry Kane in good form. The England striker has 14 goals in 19 games and has a shooting accuracy of 61%.
There are odds of 78/1 for all 7 selections to score this week. Do you agree with these selections? Who will you pick? Select your Star Strikers HERE